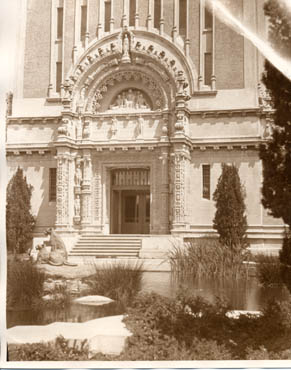 photo courtesy of Greg Gaar collection
Enchanted Pool: The Pool of Enchantment, built for the 1894 Midwinter Fair
in Golden Gate Park, as it looked in front of the original M. H. deYoung Memorial Museum
in 1915. The fountain and museum has since been demolished.
A newly reconstructed deYoung will reopen later this year.